Fall is all about comfort, and this Butternut Squash Soup certainly does the trick. It's smooth, full of warm flavors, and loaded with vegetables. It's a perfect way to enjoy the fall season. Get the recipe below!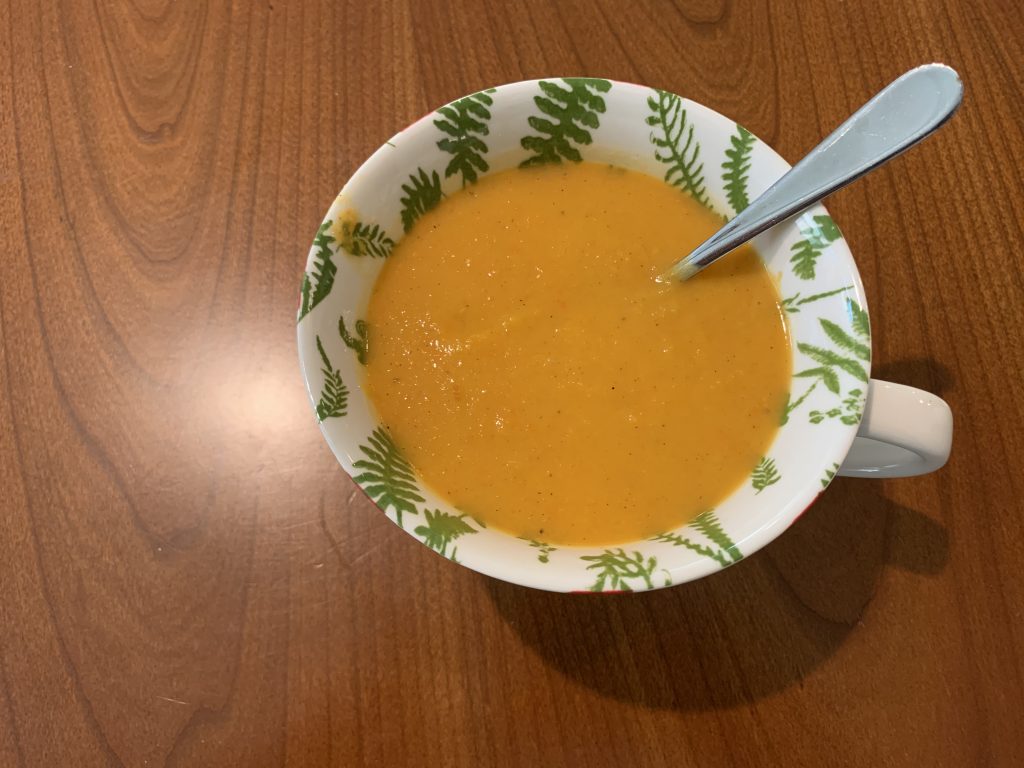 Butternut Squash Soup
Ingredients
1 butternut squash (cut long way in half, clean out the stringy part, and cube. You can also purchase pre-cut butternut squash)
1 potato
1 sweet potato
1 onion
3 garlic cloves
3 Carrots
3 celery stalks
1-2 cartons low sodium chicken broth
Salt, pepper, sage, and caraway seeds to taste
Instructions
Cut all the vegetables into cubes and place in a large pot. Add just enough chicken broth to barely cover your vegetables. Place on the stove, add spices, and allow the soup to boil until your vegetables are very soft.
Take your pot off the stove and allow it to cool for a few minutes. Transfer the soup into a food processor and liquefy until smooth. Pour the mixture back into the pot and heat as needed. If you're looking for an extra dash of fall flavor, add 1/4 tsp cinnamon and 1/8 tsp nutmeg!
Enjoy with pepita seeds, crispy bacon, scallions, or bread crumbs on top.